Here is something that fulfills prophecy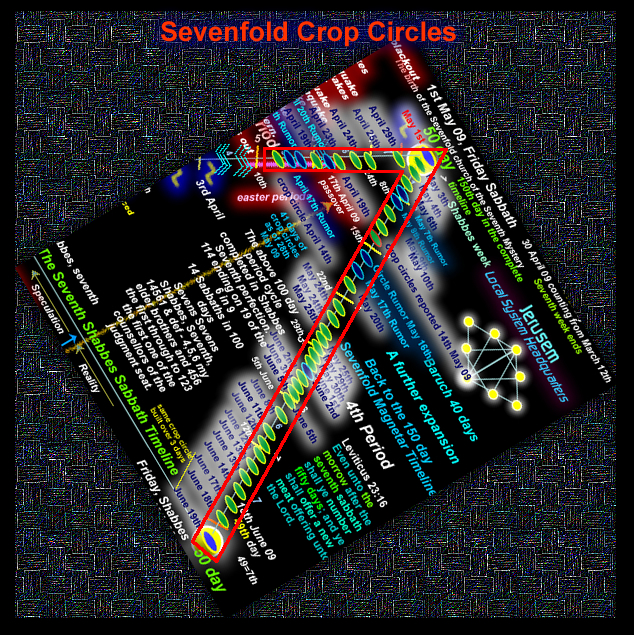 Synchronicity with the Shabbes/Seventh timeline and of the Universal Government through the Crop Circles. It could be the effect of the broadcast circuits ready to fully open. The first broadcast with the Executionary broadcast of the Last Rebel who still remains on this planet.
I think this is getting very serious beyond all the crap and should be full investigated for the atheist sake. Forget about all the doctrine and dogma this would be the path of Safety through the shadow of the valley of Death from Space! Perhaps through an Magnetar blast coupled with a EMP shock to the system.
Jesus from the Sevenfold Peace of the Essenes papers.


Thou shalt travel the Seven Paths
Of the Infinite Garden

and

The paths are seven
Through the Infinite Garden


The Infinite Garden is Space.

By the way this post wiped out an Christian End Time board where the controllers wanted the board taken down. This post was the very last straw that broke the back of the coward controllers. This last post was one of the most intriguing things I have seen in the journey to the beginnings.

sevens
---