Catholic View , ah yeah no mention of Delphinus and yet the fish comes from Delphinus, the sign of the Cross and found today.
http://www.newadvent.org/cathen/05100a.htm

Dolphin

tt=81

(Latin delphinus).

The use of the dolphin as a Christian symbol is connected with the general ideas underlying the more general use of the fish. The particular idea is that of swiftness and celerity symbolizing the desire with which Christians, who are thus represented as being sharers in the nature of Christ the true Fish, should seek after the knowledge of Christ. Hence the representation is generally of two dolphins tending towards the sacred monogram or some other emblem of Christ. In other cases the particular idea is that of love and tenderness. Aringhi (Roma Subterr., II, 327) gives an example of a dolphin with a heart, and other instances have some such motto as PIGNUS AMORIS HABES (i.e. thou hast a pledge of love). It is sometimes used as an emblem of merely conjugal love on funeral monuments. With an anchor the dolphin occurs frequently on early Christian rings, representing the attachment of the Christian to Christ crucified. Speaking generally, the dolphin is the symbol of the individual Christian, rather than of Christ Himself, though in some instances the dolphin with the anchor seems to be intended as a representation of Christ upon the Cross
Sevens
---
Mars Rover Team Diagnosing Unexpected Behavior
http://planetary1.blogspot.com/2009/01/mars-rover-team-diagnosing-unexpected.html
"Early Tuesday, Spirit reported that it had tried to follow the commands, but had not located the sun."

"Among other possible causes, the team is considering a hypothesis of transitory effects from cosmic rays hitting electronics. On Tuesday, Spirit apparently used its non-volatile memory properly."
sevens
---
http://www.youtube.com/watch?v=Kla-BcN8u8Q
Here is a presentation of the roots of evolutionary religion adopted in much of our Doctrine and Doctrine. Christianity needs a new slogan to depart from this evolutionary path to the revelatory path of Jesus found in the book written by the Kingdom of Heaven, The Urantia Book.. It is necessary for Christianity and all religions to go through a correction. However there is a path open and that is through the Urantia Book and I believe the connection to the ancient places is also part of it in the demonstration.
Sevens.
---
What stars which constellation?
Sagittarius, Lyra, Aquila, Sagitta
Capricorn, Cygnus, Delphinus, Pisces Australis
---
No Im looking at the Mazzaroth in Job and thinking about the Plaides
http://en.wikipedia.org/wiki/Pleiades_(Greek_mythology)
The Pleiades (/ˈplaɪədiːz/, also /ˈpliːədiːz/), (in Greek, Πλειάδες /pleiˈades/, Modern /pliˈaðes/), companions of Artemis, were the seven daughters of the titan Atlas and the sea-nymph Pleione born on Mount Cyllene. They are the sisters of Calypso, Hyas, the Hyades, and the Hesperides. The Pleiades were nymphs in the train of Artemis, and together with the seven Hyades were called the Atlantides, Dodonides, or Nysiades, nursemaids and teachers to the infant Bacchus.
Know Bacchus was Dionysus and Dionysus means Dennis or Servant of Dionysus (Name Dennis comes from Dionysus the Greek god of wine.)
So what Im getting at is that I was born May 14th 1961, I am a Taurus, my mother is an Aquarian and my Father is a Capricorn. It happens that Aquarius and Capricorn are very close to Delphinus and Magnetar Activity.
My name is Dennis ..The thing is the cross as discovered in the images is between Aquarius and Capricorn and Im a Taurus...maybe there is something in it who knows.
Another thing about this journey is that the full name have all meanings and reflections in prophecy that range from Christianity to Islam and even Zoroastrianism. Everything is reflected. Here is another example.
Dennis = Sevens.
I used Sevens as a nickname purely because of the index, At the time it was Sevenfoldbooks, so I used Sevens as the author, I had no knowledge of anything like this, including my name and how it relates to Sevens in the natural run of things.
Look at this interpretation of Dennis and how it relates to Sevens.
Another number addressing this is 49, which is Karen's number and is 7 x 7. While it's synonymous with Pentecost: the descending of the Holy Ghost, which occurs 49 days or 7 weeks after Easter, and means the 50th day. And so signifies the name Dennis: as portrayed by the Greek letter delta, which means the fourth, and the word ennis, which in Greek means the ninth. Thus you have "D" (4) + "ennis" (9) or, Dennis (49).
And 49 is 7x7....Sevens
or even

if you take 9 - 4=5 that is the 5th month May, Taurus, in my case.
So in Taurus is the Pleides or maybe The Pleiades.
From Job we read; "Canst thou bind the sweet influences of Pleides,
or loose the bands of Orion?
I just wonder if the above is related to this journey somehow, in reflection and is the loosing the bands of Orion like loosening the Mystery in this case? Could the loosening of bands be related to the opening of the broadcast circuits? Loosening the bands that restrict the broadcast circuits from delivering its messages of the local system, thus the quarantine!. Could the Sons of Acturus be some how related to the operations of the broadcast circuits? Could the local system headquarters be related to the Mazzaroth? Is the Mazzoroth, the local system headquarters? The sweet influences of Pleiades could be the spiritual influences that emanate from the local system headquarters that provide reassurance and has a nice spiritual influence. I believe the broadcast systems work through the Magnetars through directionalised light and related to flashes that are purposely sent to convey a message in symbolic numbers that relates to our symbols, like the crop circles. What we are seeing with the Magnetars are only very elementary operations in directionalised light broadcasts.
In the following, its like the Universe and man in guidance, together. Like what we have in this situation with the Magnetar or Mazzaroth for that matter. I expected it and it came and lead to some fantastic discoveries today. I expect another Magnetar soon and maybe in Aquila. If that occurred that would like the Job verse.
"canst thou guide Arcturus with his sons?"

Canst thou bring forth Mazzoroth in his
season? or Job 38: 31,32
In other words can the heaven respond to man or a man. Will the heavens respond to a individual? Like in this journey. I awaited a Magnetar and it came and through the interpretation of it great symbols were realized which relates to our past and future.
http://www.zodiacology.com/The_Constellations_(within_Family).html
WHERE DID THEY COME FROM?
From Job we read; "Canst thou bind the sweet influences of Pleides,
or loose the bands of Orion? Canst thou bring forth Mazzoroth in his
season? or canst thou guide Arcturus with his sons?" Job 38: 31,32

Also in the book of Job there is reference to Cetus, the sea
monster, and to Draco, the great dragon. In Job 38:32 "Canst thou
bring forth Mazzaroth in his season?" Mazzaroth is a Hebrew word
which means "The constellations of the zodiac." In what may be the
oldest book in all of human history, we find that the constellations
of the zodiac were already clearly known and understood.

Interesting fragment
Zec 6:12-13 (KJV) 12: And speak unto him, saying, Thus speaketh the LORD of hosts, saying, Behold the man whose name is The BRANCH; and he shall grow up out of his place, and he shall build the temple of the LORD: 13: Even he shall build the temple of the LORD; and he shall bear the glory, and shall sit and rule upon his throne; and he shall be a priest upon his throne: and the counsel of peace shall be between them both.

and I think the following has complete reflection to the journey "10 He does great things past finding out"

Job 9:7-10 He commands the sun, and it does not rise; He seals off the stars;
8 He alone spreads out the heavens, And treads on the waves of the sea;
9 He made the Bear, Orion, and the Pleiades , And the chambers of the south;

10 He does great things past finding out, Yes, wonders without number. NKJV

Think about this, the branch is an extension of the main branch or trunk. Why couldn't this journey be an extension of the ministry of Jesus in the resurrection of truth? In name it seems perfect, the individuals name fits to all characters as foreseen. What are we talking about, the ancient places.
Ok this stage Im looking into specific prophecies about Dionysus that may direct connection to this journey. Here is a fragment from search of the prophecies of Dionysus.
http://www.dhushara.com/book/diochris/dio2.htm

What is the reason for this tremendous excitement, this deep trance? The world man knows, in which he has settled himself so securely that world is no more. The turbulence has swept it away. Everything has been transformed. The primeval world has stepped into the foreground, the depths of reality have been opened, the elemental forms of everything that is creative, everything that is destructive, have arisen, bringing with them infinite rapture and infinite terror. The innocent picture of a well- ordered routine world has been shattered by their coming, and they bring with them no illusions or fantasies but truth - a truth that brings on madness.
The above appears to be related to change where the truth appears, reveals itself of itself. Shattering everything. There appears to be coming which is no doubt related of the coming of Jesus to Judge the age. The truth is brought forth and all allusions and error just disappear. A new world. Dionysus or Dennis is the individual involved in this great change through truth and it appears to be involved in the prophecies of Dionysus. From what I can see and from my experience.
Rocks split open, and streams of water gush forth. Everything that has been locked up is released. The alien and the hostile unite in miraculous harmony. Age-old laws have suddenly lost their power, and even the dimensions of time and space are no longer valid.
That's right the rock of truth splits open all the truth is revealed and not hidden any more with one foot in the sea and on foot on the land with a little book in his hand. Old age looses it power which may reflect the tree of life in the future for the elect from this time.
And look at this piece
The same miracle which calls forth nourishing streams from the hard and the rigid also bursts chains asunder, causes walls to fall in ruins. Dionysus is the "liberator" In the Bacchae of Euripides, the maenads who have been thrown into prison at the king's command are suddenly free again. The chains dropped from their feet of their own accord, and the locked doors swung open untouched by any hand. To open that which has been locked away is also to reveal the invisible and the future. Dionysus, himself, is a prophet, and the bacchic revel is filled with the spirit of prophecy.
A two in one miracle which brings forth change. I mean to say this piece is completely reflective of this specific journey and the individual involved down to the name. Also the name of his mother was foreseen in the Quran. Amina or Ina is the key. I cant help to see this, I find it fascinating. Everything that I see in Dionysus is reflect in this personal private journey to the ancient places for sure. Im becoming more convinced everyday. We are dealing with the invisible being revealed, we are speaking about prophecy and blending them from all sources that point to this journey. We are unlocking truth that will bring liberty to the captives. Im sure Jesus new this time and somehow his life reflected Dionysus of the past in fulfillment but also assisted the Dionysus in name of the end times reflecting the individual in type at the end by living out the life of Dionysus used as a marker.
However, I dont think this Dionysus in the end times dies on a cross as reflected in the Dead Sea Scrolls. The Dionysus of the past which includes the life, death and resurrection has been lived out in fulfilled by the Sovereign Jesus or Iaesus. The Dionysus of this time or the Dennis is in the resurrection phase with Jesus. The Dionysus of this day is born for the journey of the ancient places and deals with the resurrection phase of the truth of our past which includes multiple discoveries and realizations of the ancient places of past epochs which has all to do with change and uplift. This Dionysus of the End times resurrects the truth from Ancient times with Jesus together as one unit walking with Jesus. The Sovereign guiding the boat with Dionysus of today who demonstrates this revealing of the Hidden in his witness whose basis of the research is the Urantia Book the small new book written by the hand of the Father with the human counterpart, Dionysus researching and discovering ancient things with one foot in the Sea and the other foot on dry land talking away and finding the links which points to the ancient places being both on land and water.
I dont want to upset anyone but I believe I am reflected in all the books of religion and which does include Islam and connected to the revealing of the hidden by Jesus. Further I am also reflected through the story of Dionysus not in the complete life but in the resurrection phase of the Young God...so to speak fro ancient times. My complete name and birth is all reflected in this journey even to my nickname Sevens and that is reflected in my name to. Dennis = 49 7x7 Sevens By Jesus living out the life of Dionysus, he was pointing the end time human counterpart and did everything for him and prepared the way for him in self identification, Jesus fulfilled his life in the good types of Dionysus thus also pointing to the end time human counterpart called Dionysus who will deliver the end time message for mankind in his witness of the journey to the ancient places. Jesus was a laying path to the end times through his life and through the life of Dionysius pointing to end time human counterpart in name which includes the journey of the ancient places, revealing the hidden which would only be about the past. This Dionysus is accompanied in his journey by a new book that will demonstrate itself and which it is has already!
In saying all this about Dionysus, Jesus didn't live out all the life of Dionysus as some of the life of Dionysus as depicted wouldn't arise to the standards of a Son of God only the essence the higher essences of Dionysus life that Jesus could use for the future purpose of mankind, in his presentation which is part of the presentation of the resurrection of the past for the future...
The resurrection of the truth, in truth and through demonstration. I believe this journey is only thing happening in religion, there is nothing like this and it is perfect in all aspects and it will produce change except for the English and grammar....ahahaha oh well. Man can choose to ignore this but there is an appointed time and I always felt when this Dionysus reveals himself through his own discoveries of himself in the books of prophecy the time of the end draws close.
Sevens
---
The again I could be totally wrong, Eh! We can test these things by going to the ancient places.
But then again if I am right and people continue to avoid this truth coming to pass and if judgment does actually comes and because of this fulfillment It could be severe for everyone especially for neglecting the purposes of God.
To test this out, we all have to go exploring the truth to see if this is right or wrong. One way of doing this is by verifying the ancient places. Like in an expedition to the ancient places....simple! Failing that, judgment will probably come and this is witnessed by the fact that in the Dead Sea Scrolls. God does ask "Why did you not listen to my last Servant? I dont think a man can reverse his decision in this case. Jesus does confirm judgment and he will come to judge the age! One way is through illumination and enlightenment of our origins and spirituality but we neglect the Heritage of the Ages then we are in serious trouble!
Verification is required so that man knows were he comes from and where his going! People of the world that make this happen have to put their hand up and become part of the quest. There is no finer moment than now in the path of the ancient places in the turning of the Destiny of our World into a better place to live.
Sevens
---
Re: Dalamatia, the original home of the Sons of God

Some fragment I copied from this Blog.

"From a world standpoint, overpopulation has never been a serious problem in the past, but if war is lessened and science increasingly controls human diseases, it may become a serious problem in the near future. At such a time the great test of the wisdom of world leadership will present itself." -- UB

"A reasonable estimate for an industrialized world societyat the present North American material standard of living would be 1 billion. At the more frugal European standardof living, 2 to 3 billion would be possible."- United Nations (Global Biodiversity Assessment)


"The complete secularization of science, education, industry, and society can lead only to disaster." -- UB


"The greatest hope for the Earth lies in religionists and scientists uniting to awaken the world to its near fatal predicamentand then leading mankind out of the bewildering maze of international crises into the future

Utopia of humanist hope

."- Club of Rome (Goals for Mankind)

"...the spiritual brotherhood of man will forever insure good will among all men. And there is no other way whereby peace on earth and good will among men can be realized." -- UB

"The Earth has cancer and the cancer is Man."- Club of Rome (Mankind at the Turning Point)

"When the provisions of endless mercy and nameless patience have been exhausted in an effort to win the loyalty and devotion of the will creatures of the realms, justice and righteousness will prevail. That which mercy cannot rehabilitate justice will eventually annihilate...

The wages of sin is death." -- UB

From here

http://robertsarmast.blogspot.com/

Sevens
---
A Black hole feeding in a Galaxy close to us.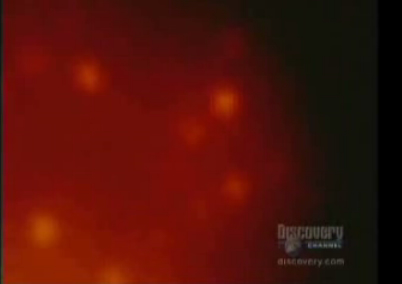 http://video.google.com.au/videoplay?docid=-3834632996973653146&ei=d0aFSb3LFKq6qAP-55TyCg&q=black+holes&hl=en
What these scientist are finding is all written in the Urantia Book. They are confirming what is already given to us through the UB.
sevens
---
---
Posted: Today at 19:32 1stFeb 09 http://www.allempires.net/forum_posts.asp?TID=26198&PN=7
It really could be in a number of places, the whole valley was home to a high level civilization. I'm sure are anomalies located throughout this great Valley.

Actually the whole valley is like one big anomaly as 4 major civilizations emanated out of this place. Was it in Anushirvan or ShirVan where the Great Koros was born? I think it was Zoroaster who accompanied the great Koros in the battle field.

That valley including Shirvan and Zavarom are the most fascinating places steeped in mystery. I'm not sure whether the people who currently live in ShirVan realize how big this is for area.

Well for me its big news for Shirvan and the valley. Its just incredible that the world was affected by those in that small narrow fertile belt who came out of there.

I also have genetic evidence that Adamson/Ratta came out of that area 37,000 years ago throughout the whole central Asian area through their progeny on through to Europe. The evidence proves an up step of man in the increase of his Adelle capacity in the brain and its on the record proven. Its means smarter with a same sized brain. It also proves that man was up stepped in the rarest way infused by better genes. Remember, Adamson's was the first Son of Adam and Ratta was the last of the progeny of the original Sons of God, there progeny up stepped the humans in the area.

by the way the 11,10,11 calculation, focusing on the 11:11 is a marker for the invisible Iranian heroes of the ages who are progeny of the original Arattian empire. who are helping us in the Kingdom of Heaven. The 10 signifies the decimal signature of our planet. There are no species like us in the whole universe we are unique but affected by rebellion which I believe is coming to a rapid close or shutdown. Its interesting that by adding the coordinates of the latest Magnetar calculates this range of numbers and to me it represents the support of the Kingdom of Heaven of the invisibles that Zoroaster speaks of. The broadcasters of these broadcast circuits communicate in symbols that are in symbolism. Symbolism we understand. The Metaphor I see is the Angels Side by Side with Man...together working together as a unit! Infers guidance and protection.

I believe another Magnetar event will occur with another pattern of symbolism for us to interpret which will be related to current events. Even in far reaching places like where these Magnetars come from they know precisely what's happening here on this planet and in synchronicity to events.

Anyway it was good to hear from you Cyrus my friend and fellow discoverer. Like the Persian Prince who released the captives. All in type and reflection! in these times! from the smallest little Sevenfold outpost, the smallest but the greatest of them all! ahahahahaha! What a laugh!!!!!

Sevens
---
Posted: Today at 20:48
Conjecture

Regarding the Magnetars!

Its is quite possible that over time other Magnetars will show themselves from the same area. As they directionalise light towards us I believe the locations will match the symbolism found in this journey thus confirming this journey! In the interpretation of the last Magnetar a very big symbol was found at the intersect location of Delphinus which was recognized for the exact same symbol "recognized" in the very early times after 2000 years ago, in that exact area. I never knew this until of this realization of this Magnetar and when I research the constellations of which the line intersected. It led to many other discoveries and realizations.

That will be the confirmation of this journey from Heaven. The eventual Magnetar Symbol pattern could match those of the first Magnetar Sevenfold Stargate and its surrounding spheres as written about and matched with "Light without Heat"

Its a wait and see situation.
Stargate Sevenfold Houston..... roger! ahahahah this is funny and grand at the same time! Just being led like a child.

Sevens
---
Posted: Today at 22:15 http://www.allempires.net/forum_posts.asp?TID=26198&PN=7
I was thinking, Zoroaster rode with the great Korus who was born in ShirVan and ShirVan being linked and focused upon in this Sevenfold journey finds connection with Zoroaster and his truth of the Sevenfold through the Great Korus birth place connection in ShirVan.

Therefore in this Sevenfold journey to the ancient places in Iran from out of ShirVan, The Great Korus and Zoroaster ride again, together, united as friends never divided in the great Sevenfold journey of truth in the end times.

A thought!

Praise the Lord!

Sevens
---
---
---
---
---
Re: Dalamatia, the original home of the Sons of God Mon Feb 02, 2009 12:55 am
There is heaps of proof mate found in the Bible and with all the other books religion. You're just blinded to go beyond you're one book policy doctrine.

By the way this lovely capitalist society is going to pass buddy, its destined to pass with new challenges for man but if you are so attached and in love to this system of wars and lack of and life time debt, then you will go the way of this lovely capitalist system. You know, living of the backs of others, layer upon layer in a man made dependence to the system to further his selfish shallow ambitions.

It all going to go mate. Bye bye Capitalist system, already you can see the signs of it crumbling like chaff whilst under a year ago everyone was smiling making money and all that stuff! The capitalist system of loosing your **snip** homeless for many as you can see in the USA all deceived by your capitalist mates, eh!
And what was that prosperity doctrine of blessings in material wealth if you did this or that you get that. ahahahahah I laugh at that!...The Bribery of God in many cases! I even wrote in the beforehand that the system will come crashing! I even warned to get your money out of Wall street a year before it happened.

sevens
---
---
---
http://www.accuweather.com/mt-news-blogs.asp?partner=accuweather&blog=Astronomy&pgurl=/mtweb/content/Astronomy/archives/2009/01/hubble_and_the_iya_a_magnetar_acts_up.asp

The International Gamma Ray Astrophysics Laboratory (INTEGRAL) has been able to perform high-energy observations which have revealed that the Anomalous X-ray Pulsar (AXP) 1E 1547.0-5408 had entered what is known as outburst mode. This particular Pulsar is one of only nine that have been confirmed thus far. These types of Pulsars are young neutron stars that have abnormally strong magnetic fields. Together with "Soft Gamma Repeaters"(emits large bursts of both Gamma and X-rays at different intervals), they make up a class of objects called Magnetars. 1E was first detected by the Einstein X-ray observatory, and observations that followed by scopes like Chandra and Swift revealed it to in fact be an AXP. Over the past few years a small number of outbursts were reported, however they were much weaker and fewer in number than the ones reported more recently (nearly 200 compared to just a few per day). The more recent burst of activity started last Thursday when the Swift Burst Alert Telescope and Fermi Gamma-Ray Burst Monitor both recorded "hard X-ray triggers" originating from 1E. The bursts were also some of the brightest yet recorded in INTEGRAL's 6 years; they varied in length from 50 milliseconds to 8 seconds.
All painting a similar picture as we get closer to the truth of everything these Magnetars become more intense in synchronicity.
Sevens
---
---
---
http://www.passtheword.org/Jane-Lead/signs.htm
http://ravingatheists.com/forum/showthread.php?p=543311#post543311
Actually I wrote in previous post on this thread regarding the awaiting of the next Magnetar and it arrived with a message.

I wrote it and it came to pass.

It shows you how serious the Kingdom of Heaven is to the change of an age and the Atheist will have no part in the new world to come and it wont this NWO we hear about either, all those guys will be missing from there places.

Just wont be around like the atheist, it really comes down to personality extinction, not hell and all that man made stuff but extinction as if you not born or never where. This is the effect of the taking out of the Last Rebel who is the Father of Atheism.

Sevens
---
posted 02-05-2009 04:26 PM
---
Maybe you're taking the wrong tablets and being frivolous.

"I am not allowed to help you" that's right because you have to find the truth yourself in precisely this time. Within the realms of faith Angels cannot do any more that has not already been done.

They cant help you because its a journey of faith rather all this stuff that goes no where.

It sounds like you are asking things they cannot help you with. Find out for yourself since your so smart. Cant even work out the operations of your house.

They cant help you because they are restricted and disallowed because judgment comes. Angels cannot interfere in the operations of Judgment by whispering in peoples ear.

All the soothsayer operations are shutdown. They were never right in the first place. They are all wrong.

"I am not allowed to help you" so they shouldn't, you find out for yourself through all the books!

The Angelic admin on this planet is in lock down because the signs are appearing.

Man in a way is on his own regarding Judgment, the only path is Jesus and his teachings and living it rather than all this running for ghosts and stuff.

Nothing will help man in Judgment except Jesus and that's it, no ghosts. It is a journey of FAITH! nothing else but faith! No doctrine nor dogma will save man from this just the truth of his life and how he lives it and is it truthful and is the truth seen in his behaviour and motive.

It sounds like you run after Ghosts rather than investigating everything which Jesus prepared. I thought you are a Christian man.

In other words the Angels are saying to you... dont brother them! with your utter trivialities.
What unreasonable demands are you asking of them?

This all means there is a restriction of midwayer or Angel services because Judgment comes and now is the examination of Paradise into the hearts of man. Midwayers and Angels cannot interfere nor help man. Its man and his faith, that's it!

Man and his truth are on his own now! in light of the signs of Heaven.

have a few more !!!!!!!!! because everyone will need it.
"I am not allowed to help you" restricted in operations by the Melchizedeks.

Its decision time before judgment! Parting of the ways, the time before the great winnowing.
The only reason why Midwayers gather at Brig house is because purely of this website which is a viechle of communication, they got the message through Brig OK, But cannot do anything for man in this time!

His Judgment comes and we have the signs in Heaven already from where the Justice broadcast will come.
Its a man on his own project now.
In the meanwhile we will attempt the verification of Dalamatia City to help him in his decisions the demonstration and with harmony. This is the only thing that can be done. The Midwayers in planetary admin will continue to help this one and only project to verify in the demonstration. This is the only thing that can and will be done for man in truth!

Sevens
---
Re: Dalamatia, the original home of the Sons of God Thu Feb 05, 2009 11:59 pm
I feel because the signs in the heavens of Judgment are here the Spiritual Admin of this planet are in lock down leaving essential spiritual services open.

The whole admin is on red Alert.

Nothing is happening anywhere until judgment. Man is on his own with only his truth. Living the true life of Jesus in attitude and in sincerity is the only thing that will be successful during judgment.

The whole admin are in expectation of the Next broadcast through the Magnetar system.

There is this guy on another forum who looks into ghosts in his house. An audible message was conveyed to this person
"I am not allowed to help you".

That means there is a restriction of midwayer or Angel services because Judgment comes and now is the examination of Paradise into the hearts of man and Midwayers and Angels can not interfere or help man.

Now we will see the truth of man and what is in his heart.

Sevens
---
Atheist site 6 Feb 09
http://ravingatheists.com/forum/showthread.php?p=543350#post543350
As these Magnetars occur the truth of the Atheist will be pulled apart sentence by sentence.

The Atheist untruth is being demolished as we speak. Just by the demonstration of the Signs from Heaven.

Sevens
---
Atheist site Feb 6 09
http://ravingatheists.com/forum/showthread.php?p=543354#post543354

Were is your demonstration fool.

Where is your evidence of a single thing.

Your untruth will be decimated and is being destroyed as we speak. Like I said!

As truth arises from the Heavens you will left on your own holding untruth and all those gathered will just run to the hills like the cowards they are!

Sevens
---
Atheist site Feb 6 09
http://ravingatheists.com/forum/showthread.php?p=543357#post54335
Mate just look into heavens and educate yourself with pertinent books to the current situation.

You're way behind the 8 ball.

I wrote and it come to pass in the Heavens, that's my demonstration fool!
What happens up there is synchronized to what happens here and its related to journey to the ancient places that you know nothing of.

sevens
---
Atheist site Feb 6 09
http://ravingatheists.com/forum/showthread.php?p=543362#post543362
I had words with him and no big deal man.

Cal is probably smart enough to see sense.

By the way where is your demonstration on anything, you haven't even demonstrated a single thing and yet you talk in complete ignorance that you willingly choose.

By the way where is your hard evidence that God doesn't exist eh! Where is your answer to that question when I badgered you. Off course you ran to the hills because you have nothing and never had and just a coward.
Even the Richard Dawkins cannot even demonstrate and neither can the fool following he has. Meanwhile a bloke from the bush can and already has demonstrated many things that God does exist. You will find that out in judgment when you go mad because there is no where to hide.

Sevens
---
http://ravingatheists.com/forum/showthread.php?p=543371&posted=1#post543371
No you prove your truth in front everyone.

Lets see how you piece it together and what's your rationale.

Come on, lets see it buddy. Your great BS truth of untruth.

The Atheist in a few generations is supposed to know everything. Where is it then buddy???

Show me why I should believe you?

sevens
---
http://ravingatheists.com/forum/showthread.php?p=543373#post543373
No that doesn't wash

Where is your truth that demonstrates God doesn't exist.

You show me your hard evidence.

You have no evidence of anything. You know why? because you are an idiot unto yourself and happy to remain there essentially!

Evolution does exist and also in the spiritual. If man doesn't evolve then he gets wiped in this oncoming scenario.

Nothing unlike the metaphor in "the day the word stood still" but worse. because there will be no going back or doing a deal on past decisions.

Sevens
---
Atheist site, such an awful site but they have to know the truth.
http://ravingatheists.com/forum/showthread.php?p=543391&posted=1#post543391
See, no demonstration and unable to because of no capacity.

Cant even prove himself except in the form of Mock, the ultimate demonstration of an idiot.

This is why you are a complete and utter fool Choobus and you will go absolutely no where. When the time comes you will crying a little baby and all that could of been avoided. That will be your greatest regret and it will eat you up man knowing there is not a scrap of future for you and maybe your family being of your seed. Thats what I mean, this judgment includes the leader of a family, his seed and those who carry the seed of the last rebel which displays itself in attitude!
Its like the Speed dealer or the Mafia dude, all there empires and families are all set for destruction. There will be no seed of the rebel left.

sevens
---
posted 02-05-2009 08:18 PM
---
Anyway

I feel "I am not allowed to help you" was meant not for you only but for all others.

Your house could be a gathering point in there operations.

I thought "I am not allowed to help you" was a something a midwayer or Angel would say he is under the jurisdiction of the Admin..

Its all based on faith.

It probably comes down to that you and your wife a simply sensitive to these things where it doesn't bother you that they operate out of your house and can also communicate to the world.

What I said about the Christian thing ah dont worry about it. I take that back.


Sevens
---
posted 02-05-2009 08:18 PM
---
Anyway

I feel "I am not allowed to help you" was meant not for you only but for all others.

Your house could be a gathering point in there operations.

I thought "I am not allowed to help you" was a something a midwayer or Angel would say he is under the jurisdiction of the Admin. Obviously they are constrained to a major degree.

Its all based on faith.

It probably comes down to that you and your wife a simply sensitive to these things where it doesn't bother you that they operate out of your house and can also communicate to the world.

What I said about the Christian thing ah dont worry about it. I take that back.

When they call out your name, ahhh there just having fun. Like in any army they have fun to. Im sure of that while Brigs running around trying to make or tail of it. ahahahahahahahah

With the voices they could be having a gathering or meeting where they allow you to hear them.

Ive noticed that activity has increased dramatically in your house and I believe it could be part of the signs that the end of an age comes close.
This message "I am not allowed to help you" really applies to everyone and may point to decision time.
You should speak to them like I speak to you and say Hi. Speak with them in terms of the great planetary operation underway now and pray with them to God, be International and global rather than petty things. There around you by the looks of it.


Sevens
---
---
---
---
---
http://submission.org/quran/app1.html
Editorial addition to appx 1
HM initialed suras, a great miracle within the miracle.
---
Numbers in yellow add up to 19 x 59 and the sum of the digits for these numbers is also 59

Numbers in green add up to 19 x 54 and sum of the digits for these numbers is also 54

Numbers in red add up to 19 x 55 and the sum of the digits for these numbers is also 55

Numbers in silver add up to 19 x 58 and the sum of the digits for these numbers is also 58
Because the commonality 324+353+368 = 1045/19= 55 have the commonality of 55 like in the above Jane Lead calculation here is the Chapter 42 in the Quran with some highlights.
When I get a back we will have a look at chapter 43 and see what clues it bares seeing 368 as a common number.
some links
http://www.articlesbase.com/religion-articles/the-last-verse-in-bible-versus-quran-chapter-43-286595.html
Here is the Chapter 43 of the Quran that I believe has metaphor clues
http://etext.virginia.edu/etcbin/toccer-new2?id=HolKora.sgm&images=images/modeng&data=/texts/english/modeng/parsed&tag=public&part=43&division=div1
After reading Chapter verse 43 I did find some direct clues that relates to Eden and perhaps related to judgement.
I also note that Ibn Abbes was involved in the Surah. I did find Metaphor in reflection to this journey.
"Ornaments of Gold"

In the name of Allah, the Beneficent, the Merciful.

"43.1": Ha Mim.

"43.2": I swear by the Book that makes things clear:

"43.3": Surely We have made it an Arabic Quran that you may understand.

"43.4": And surely it is in the original of the Book with Us, truly elevated, full of wisdom.

"43.5": What! shall We then turn away the reminder from you altogether because you are an extravagant people?

"43.6": And how many a prophet have We sent among the ancients.

"43.7": And there came not to them a prophet but they mocked at him.

"43.8": Then We destroyed those who were stronger than these in prowess, and the case of the ancients has gone before,

"43.9": And if you should ask them, Who created the heavens and the earth? they would most certainly say: The Mighty, the Knowing One, has created them;

"43.10": He Who made the earth a resting-place for you, and made in it ways for you that you may go aright;

"43.11": And He Who sends down water from the cloud according to a measure, then We raise to life thereby a dead country, even thus shall you be brought forth;

"43.12": And He Who created pairs of all things, and made for you of the ships and the cattle what you ride on,

"43.13": That you may firmly sit on their backs, then remember the favor of your Lord when you are firmly seated thereon, and say: Glory be to Him Who made this subservient to us and we were not able to do it

"43.14": And surely to our Lord we must return.

"43.15": And they assign to Him a part of His servants; man, to be sure, is clearly ungrateful.

"43.16": What! has He taken daughters to Himself of what He Himself creates and chosen you to have sons?

"43.17": And when one of them is given news of that of which he sets up as a likeness for the Beneficent God, his face becomes black and he is full of rage.

"43.18": What! that which is made in ornaments and which in contention is unable to make plain speech!

"43.19": And they make the angels -- them who are the servants of the Beneficent God -- female (divinities). What! did they witness their creation? Their evidence shall be written down and they shall be questioned.

"43.20": And they say: If the Beneficent God had pleased, we should never have worshiped them. They have no knowledge of this; they only lie.

"43.21": Or have We given them a book before it so that they hold fast to it?

"43.22": Nay! they say: We found our fathers on a course, and surely we are guided by their footsteps.

"43.23": And thus, We did not send before you any warner in a town, but those who led easy lives in it said: Surely we found our fathers on a course, and surely we are followers of their footsteps.

"43.24": (The warner) said: What! even if I bring to you a better guide than that on which you found your fathers? They said: Surely we are unbelievers in that with which you are sent.

"43.25": So We inflicted retribution on them, then see how was the end of the rejecters.

"43.26": And when Ibrahim said to his father and his people: Surely I am clear of what you worship,

"43.27": Save Him Who created me, for surely He will guide me.

"43.28": And he made it a word to continue in his posterity that they may return.

"43.29": Nay! I gave them and their fathers to enjoy until there came to them the truth and an Apostle making manifest (the truth).

"43.30": And when there came to them the truth they said: This is magic, and surely we are disbelievers in it.

"43.31": And they say: Why was not this Quran revealed to a man of importance in the two towns?

"43.32": Will they distribute the mercy of your Lord? We distribute among them their livelihood in the life of this world, and We have exalted some of them above others in degrees, that some of them may take others in subjection; and the mercy of your Lord is better than what they amass.

"43.33": And were it not that all people had been a single nation, We would certainly have assigned to those who disbelieve in the Beneficent God (to make) of silver the roofs of their houses and the stairs by which they ascend.

"43.34": And the doors of their houses and the couches on which they recline,

"43.35": And (other) embellishments of gold; and all this is naught but provision of this world's life, and the hereafter is with your Lord only for those who guard (against evil).

"43.36": And whoever turns himself away from the remembrance of the Beneficent God, We appoint for him a Shaitan, so he becomes his associate.

"43.37": And most surely they turn them away from the path, and they think that they are guided aright:

"43.38": Until when he comes to Us, he says: O would that between me and you there were the distance of the East and the West; so evil is the associate!

"43.39": And since you were unjust, it will not profit you this day that you are sharers in the chastisement.

"43.40": What! can you then make the deaf to hear or guide the blind and him who is in clear error?

"43.41": But if We should take you away, still We shall inflict retribution on them;

"43.42": Rather We will certainly show you that which We have promised them; for surely We are the possessors of full power over them.

"43.43": Therefore hold fast to that which has been revealed to you; surely you are on the right path.

"43.44": And most surely it is a reminder for you and your people, and you shall soon be questioned.

"43.45": And ask those of Our apostles whom We sent before you: Did We ever appoint gods to be worshiped besides the Beneficent God?

"43.46": And certainly We sent Musa with Our communications to Firon and his chiefs, so he said: Surely I am the apostle of the Lord of the worlds.

"43.47": But when he came to them with Our signs, lo! they laughed at them.

"43.48": And We did not show them a sign but it was greater than its like, and We overtook them with chastisement that they may turn.

"43.49": And they said: O magician! call on your Lord for our sake, as He has made the covenant with you; we shall surely be the followers of the right way.

"43.50": But when We removed from them the chastisement, lo! they broke the pledge.

"43.51": And Firon proclaimed amongst his people: O my people! is not the kingdom of Egypt mine? And these rivers flow beneath me; do you not then see?

"43.52": Nay! I am better than this fellow, who is contemptible, and who can hardly speak distinctly:

"43.53": But why have not bracelets of gold been put upon him, or why have there not come with him angels as companions?

"43.54": So he incited his people to levity and they obeyed him: surely they were a transgressing people.

"43.55": Then when they displeased Us, We inflicted a retribution on them, so We drowned them all together,

"43.56": And We made them a precedent and example to the later generations.

"43.57": And when a description of the son of Marium is given, lo! your people raise a clamor thereat.

"43.58": And they say: Are our gods better, or is he? They do not set it forth to you save by way of disputation; nay, they are a contentious people.

"43.59": He was naught but a servant on whom We bestowed favor, and We made him an example for the children of Israel.

"43.60": And if We please, We could make among you angels to be successors in the land.

"43.61": And most surely it is a knowledge of the hour, therefore have no doubt about it and follow me: this is the right path.

"43.62": And let not the Shaitan prevent you; surely he is your open enemy.

"43.63": And when Isa came with clear arguments he said: I have come to you indeed with wisdom, and that I may make clear to you part of what you differ in; so be careful of (your duty to) Allah and obey me:

"43.64": Surely Allah is my Lord and your Lord, therefore serve Him; this is the right path:

"43.65": But parties from among them differed, so woe to those who were unjust because of the chastisement of a painful day.

"43.66": Do they wait for aught but the hour, that it should come ! upon them all of a sudden while they do not perceive?

"43.67": The friends shall on that day be enemies one to another, except those who guard (against evil).

"43.68": O My servants! there is no fear for you this day, nor shall you grieve.

"43.69": Those who believed in Our communications and were submissive:

"43.70": Enter the garden, you and your wives; you shall be made happy.

"43.71": There shall be sent round to them golden bowls and drinking-cups and therein shall be what their souls yearn after and (wherein) the eyes shall delight, and you shall abide therein.

"43.72": And this is the garden which you are given as an inheritance on account of what you did.

"43.73": For you therein are many fruits of which you shall eat.

"43.74": Surely the guilty shall abide in the chastisement of hell.

"43.75": It shall not be abated from them and they shall therein be despairing.

"43.76": And We are not unjust to them, but they themselves were unjust.

"43.77": And they shall call out: O Malik! let your Lord make an end of us. He shall say: Surely you shall tarry.

"43.78": Certainly We have brought you the truth, but most of you are averse to the truth.

"43.79": Or have they settled an affair? Then surely We are the settlers.

"43.80": Or do they think that We do not hear what they conceal and their secret discourses? Aye! and Our messengers with them write down.

"43.81": Say: If the Beneficent God has a son, I am the foremost of those who serve.

"43.82": Glory to the Lord of the heavens and the earth, the Lord of power, from what they describe.

"43.83": So leave them plunging into false discourses and sporting until they meet their day which they are threatened with.

"43.84": And He it is Who is God in the heavens and God in the earth; and He is the Wise, the Knowing.

"43.85": And blessed is He Whose is the kingdom of the heavens and the earth and what is between them, and with Him is the knowledge of the hour, and to Him shall you be brought back.

"43.86": And those whom they call upon besides Him have no authority for intercession, but he who bears witness of the truth and they know (him).

"43.87": And if you should ask them who created them, they would certainly say: Allah. Whence are they then turned back?

"43.88": Consider his cry: O my Lord! surely they are a people who do not believe.

"43.89": So turn away from them and say, Peace, for they shall soon come to know
Here is a commentary of the last chapter
The Last verse in chapter (43) of the Noble Quran says that: Then bear with them (the disbelievers) O Muhammad, pardon them and turn away from them and say: Peace; they will come to know at the Day of Judgment!

http://www.articlesbase.com/religion-articles/the-last-verse-in-bible-versus-quran-chapter-43-286595.html
I note that the last verse of Chapter 43 is related to Judgment.
sevens
---
---
---
Sevens
---
---
---
---
Ahh no worries!

Well I like to see for myself. I couldn't be bothered arguing I just want to keep going on the research and see where it leads me.

If someone says something is bad why should I believe him. I like to see for myself rather than being told. Seeing for myself, I experience, I know the truth right or wrong! This is why the last servant would be on his own, to be away from the influence and limitation of doctrine which casts itself in opinion and judgment.

Someone else's opinions really do have limitation, upon there own pride, prejudice and capacity plus some one has to demonstrate and prove something whether it is wrong or right.

Petra, Im not against Christians or the Church, I know get upset and say a few things here and there. All I want is for all to be successfull and move on to greater paths concerning Jesus.

Personally, Its like a merry go around concerning the argument of types of Doctrine and Dogma. Its too varied and plus I get concerned of the evolutionary stuff picked up by previous religions departing from the revelation and teachings of Jesus.

Christianity does have some weakness that Atheists capitalize on. That's not good enough for me as that means that Christianity has to strengthen itself by looking at itself in truth.

That's why I feel a greater path has been layed for Christianity by Jesus that leads to the centre of our universe, so Christianity can empower itself coupled with the Universe with Government in full power, in full speed with a complete truth in the demonstration.

At the moment because of the divisions in thoughts within Christianity it is weakened and not attractive with all its rules and regulation.

In my combat against the Atheist I have already demonstrated to many him things and proved much about God and that's why they cant stand against this truth, that is arising and its all about Jesus our friend and Saviour and the Universal Government headed by Jesus and he responds.

This path that I am chartering the Atheist has no defense, he lays bare. All he can do is Mock and yet I know, quite a number of Atheist have responded to the message and are reviewing there position about God.

I feel pleased about that.

Mind you I do carry on a bit with them.

I notice they resist but I know that resistance to this expanded message of Jesus is unbeatable, especially with the cities and the tree of life involved and with the universe responding in Synchronicity they are finished and cannot put up a single argument. They are wiped in there untruth of a no God scenario. This is where a true victory exists right in this field of the Atheist. The DSC where right you know! and the Urantia Book is right and works with the Bible...They are all right books. They all work to strengthen man and I feel its time for fulfillment.

However, I can only do so much like write. At the moment there might be funding for an expedition to prove but I dont know if this source is a scam yet! Meanwhile III keep on going.

Some people have suggested that I run the risk of tempting the spirits. The way I see it, I am a friend of the Father and the Universal Government and I look to them for help in the completion of my presentation in collaboration.

The people who tempt the Universe are the ones through violence and so forth to get closer to the end times thinking they are doing a service for God.

I know I set up platforms for the Jesus Government to respond but least my enquiry is one of truth and understanding and this the right enquiry and through the path I am led to you they are fulfilling my request through the demonstration in the timeline.
The whole Universe is a family like the loving families of the world. Its a Father and Son and Daughter relationship. I, like a Son ask for the Fathers help in the completion of my research in truth. Because of the severe material limitations I have and knowing I can do only so much, he responds by leading me along the good paths because he loves me. Friendly, unconditional and a fantastic journey. The Universe is based upon the Love of Jesus headed by Jesus and like when Jesus was with his disciples he was a friend and brother and Master of truth and helped his fellows like in a family. The Universe Admin is just like that, a friend to man in truth.
And they will continue to respond as we have hit on the right track being led by the Holy Spirit and the Father from within leading to a path and construct where the Universe can respond. All the conditions are right and they have already demonstrated itself to us on this forum in ways that are based on faith and within that mandate.

Even an Atheist cannot argue against it.

For the Atheist Resistance is Futile! ahahahahahahahaha

Sevens
---
Creating Fire

Creating Fire Summary


[Updated 2/9/09]

The Urantia Book, which was first published in 1955, states "From the year A.D. 1934 back to the birth of the first two human beings is just 993,419 years." It recounts that these first two human beings were a set of twins, a male and a female and that they were distinctly different, genetically superior mutations in comparison to their pre-human parents. According to The Urantia Book, they chose to separate themselves from their pre-human clan and that "On their northward journey they discovered an exposed flint deposit . . . Andon [the male] discovered their sparking quality and conceived the idea of building fire. . . The Primates ancestors of Andon had often replenished fire which had been kindled by lightning, but never before had the creatures of earth possessed a method of starting fire at will." These two ancestors of all mankind are said to have achieved this ability.

A 2004 discovery at the Gesher Benot Ya'aqov archaeological site in Israel provides strong evidence that human beings were able to use flint to create fire about 790,000 years ago. Prior to this discovery, the Terra Amata archaeological site in France, though very controversial, provided what was widely considered to be the best evidence for the early ability of human beings to create fire, suggesting that fire was being created sometime between 230,000 and 380,000 years ago. But undisputed evidence for the ability to create fire at will only goes back about 200,000 years. The evidence found at Gesher Benot Ya'aqov, with its clusters of burnt flint at different levels, is considerably more definitive than what was found at Terra Amata. This 2004 discovery not only is consistent with The Urantia Book's assertion that flint was initially used to make fire, but also was found in the general area where the first human beings are said to have lived and, by any analysis, pushes the date closer to what was given in The Urantia Book by hundreds of thousands of years.

Creating Fire: Class B Report


[Updated 2/9/09]

This report focuses on when human beings were first able to create fire. The Urantia Book says that flint was used to make fire nearly 1,000,000 years ago and indicates that this occurred in the region of Mesopotamia. In 2004 excavations at an archaeological site in Israel provided strong evidence that fire was being created with flint around 800,000 years ago, which pushes the date back by hundreds of thousands of years and is in the Mesopotamia region, unlike other sites in Europe and China that only suggest the possibility that human beings were able to create fire about 500,000 years ago. More definitive evidence for the creation of fire exists from 200,000 years ago. By any analysis of when human beings were first able to create fire, this new discovery pushes the date back by hundreds of thousands of years. Because the 2004 discovery supports the time, location, and methodology and substantially pushes the back the date for the creation of fire, this is a Class B report.

Creating Fire Report


Prepared by Josh Carden and Halbert Katzen, J.D. with special thanks to Donna Whelan




[Updated 2/9/09]

Prior to the 2004 excavations at the Gesher Benot Ya'aqov archaeological site in Israel, evidence existed supporting the ability of human beings to create fire that dated back approximately 300,000 to 500,000 years ago. The archaeological sites from this time period were controversial regarding the issue of whether fire was actually being created or only controlled. Definitive evidence for the creation of fire dates back about 200,000 years. The Urantia Book, published in 1955, asserts that nearly one million years ago human beings were able to create fire by using flint and that this occurred in the region of Mesopotamia.

Asserting that the first two human beings, Andon and Fonta, conceived of and successfully discovered ways of making fire, The Urantia Book provides the following account of this remarkable achievement:

From the year A.D. 1934 back to the birth of the first two human beings is just 993,419 years.(1)

While still living with his parents, Andon had fastened a sharp piece of flint on the end of a club, using animal tendons for this purpose, and on no less than a dozen occasions he made good use of such a weapon in saving both his own life and that of his equally adventurous and inquisitive sister, who unfailingly accompanied him on all of his tours of exploration.(2)

When about nine years of age, they [Andon and Fonta] journeyed off down the river one bright day and held a momentous conference. . . On this eventful day they arrived at an understanding to live with and for each other, and this was the first of a series of such agreements which finally culminated in the decision to flee from their inferior animal associates and to journey northward, little knowing that they were thus to found the human race.(3)

They had already prepared a crude treetop retreat some half-day's journey to the north. This was their secret and safe hiding place for the first day away from the home forests. Notwithstanding that the twins shared the Primates' deathly fear of being on the ground at nighttime, they sallied forth shortly before nightfall on their northern trek. While it required unusual courage for them to undertake this night journey, even with a full moon, they correctly concluded that they were less likely to be missed and pursued by their tribesmen and relatives. And they safely made their previously prepared rendezvous shortly after midnight.

On their northward journey they discovered an exposed flint deposit and, finding many stones suitably shaped for various uses, gathered up a supply for the future. In attempting to chip these flints so that they would be better adapted for certain purposes, Andon discovered their sparking quality and conceived the idea of building fire. But the notion did not take firm hold of him at the time as the climate was still salubrious and there was little need of fire.

But the autumn sun was getting lower in the sky, and as they journeyed northward, the nights grew cooler and cooler. Already they had been forced to make use of animal skins for warmth. Before they had been away from home one moon, Andon signified to his mate that he thought he could make fire with the flint. They tried for two months to utilize the flint spark for kindling a fire but only met with failure. Each day this couple would strike the flints and endeavor to ignite the wood. Finally, one evening about the time of the setting of the sun, the secret of the technique was unraveled when it occurred to Fonta to climb a near-by tree to secure an abandoned bird's nest. The nest was dry and highly inflammable and consequently flared right up into a full blaze the moment the spark fell upon it. They were so surprised and startled at their success that they almost lost the fire, but they saved it by the addition of suitable fuel, and then began the first search for firewood by the parents of all mankind.

This was one of the most joyous moments in their short but eventful lives. All night long they sat up watching their fire burn, vaguely realizing that they had made a discovery which would make it possible for them to defy climate and thus forever to be independent of their animal relatives of the southern lands. After three days' rest and enjoyment of the fire, they journeyed on.

The Primates ancestors of Andon had often replenished fire which had been kindled by lightning, but never before had the creatures of earth possessed a method of starting fire at will. But it was a long time before the twins learned that dry moss and other materials would kindle fire just as well as birds' nests.(4)

Even when an ancient hearth or other ancient burnt artifacts are found, inherent difficulties are involved with using burnt artifacts to establish the ability to create fire because of the difficulty in determining whether the fire was originally created by humans or was of natural origin and then replenished.

What has been widely accepted as the best evidence for the ability of primitive human beings to create fire, before the 2004 discovery at Gesher Benot Ya'aqov, is the evidence at the Terra Amata site in France. Additionally, there is the Menez-Dregan site, also in France. Both of these sites are controversial with regard to man's ability to create fire. These two sites will be used as examples of how the scholarly community has not yet reached a consensus on the issue of when human beings were first able to actually create fire, not just control it.

In 1996 a Discover Magazine article laid out the issues and evidence related to the site at Menez-Dregan which was discovered in 1985:

While evidence for early human occupation mounted in Spain, farther to the north, on the windblown coast of western France, there appeared hints of another surprisingly early European arrival: fire. In a gully in southern Brittany, anthropologist Jean-Laurent Monnier of the University of Rennes found what he believes is an ancient fire pit, tentatively dated as being nearly 500,000 years old, along with some simple stone tools. Conventionally, the first controlled use of fire is thought to have taken place only some 200,000 years ago.

That more recent date at least makes narrative sense: it credits the invention of fireplaces to Homo sapiens, those technological wizards who also came up with sophisticated weapons and tools. But Monnier's find raises the possibility that fire was tamed not by clever sapiens but by a predecessor, perhaps one closer to Homo erectus, our conservative ancestor who spent millions of years knocking simple flakes off rocks.

["]There are many fireplaces since 200,000 years ago," says Monnier. ["]But earlier fireplaces have been less certain." The difficulty has been to distinguish a fire pit from a natural fire, and charred areas at older sites such as Zhoukoudian in China and V´ertessz¨oll¨os in Hungary could have been either.

Monnier's site, in a cave called Menez-Dregan, seems a safer bet. It has a deep concentration of charcoal and burned bones, he says, indicating repeated use over a long time. But the dates still have to be nailed down. This past year, Monnier's team used a technique called electron spin resonance to date burned quartz from Menez-Dregan. The technique relies on the fact that normal radioactivity in the quartz is always knocking electrons out of their normal orbits and allowing some to become trapped within impurities in the crystal. When the quartz is heated, though, the trapped electrons return to their atomic orbits. So by counting the number of trapped electrons that had accumulated, the French researchers could measure how much time had elapsed since the quartz was burned by our early ancestors. The elapsed time they got was some 465,000 years. The team is now trying to confirm this date with other techniques.

But what Monnier would really like to puzzle out [is] the simple tools found at the site. They are cruder than other tools of similar age—they are mainly choppers with irregular cutting edges—leading Monnier to wonder why creatures who may have tamed fire couldn't refine their industrial methods as well.(5)

The Terra Amata site in France, excavated in 1966, also controversial within the scientific community, gives a date of 230,000 to 380,000 years ago for the creation of fire. Wikipedia provides this general description of the site itself and the problems associated with drawing conclusions about it:

Terra Amata is an archaeology site near the French town of Nice.

Terra Amata was an open site where you can find Acheulean flint tools dating it to the Lower Paleolithic. It was excavated by a team of archaeologists led by Henri de Lumley, who believed the site contained a series of superimposed living floors and who interpreted arrangements of stones at the site as the foundations of huts or windbreaks. This interpretation would make them some of the earliest examples of human habitation ever found.

However, as with other sites of possible human shelters, such as Grotte du Lazaret, the evidence is more conjectural than compelling. It is equally likely [] that the stones were naturally deposited through stream flow, soil creep or some other natural process. Moreover, Paola Villa has demonstrated that stone artifacts from the different proposed living floors can be fitted together, showing that artifacts have moved up and down through the sediment column. Thus, the supposed living floor assemblages are most likely mixtures of artifacts from different time periods that have come to rest at particular levels. There is, therefore, compelling evidence that the site was subjected to relatively invasive post-depositional processes, which may also be responsible for the stone 'arrangements'. In [a] building a[t] Terra Amata, a hole was left in the center for smoke to escape. 20-40 people could congregate in a shelter like this.(6)

Kyle Streich, writing for the University of Minnesota website, states:

Some of these shelters contained hearths and what is believed to be some of the earliest controlled use of fire.(7)

In a recent article, Dr. Dennis O'Neil of the Anthropology Department at Palomar College writes:

The earliest convincing evidence of fire use for cooking appears at the 550,000-300,000 year old late Homo erectus site at Zhoukoudian near Beijing, China and the 400,000 year old presumed archaic human site of Terra Amata near Nice on the French Mediterranean coast. In both cases the evidence is primarily in the form of food refuse bones that were apparently charred during cooking. In addition, there is possible evidence of simple fire hearths at Terra Amata. Unfortunately, there still is not sufficient evidence at either site to say conclusively that there was controlled fire in the sense of being able to create it at will. However, by 100,000 years ago, there is abundant evidence of regular fire use at Neandertal sites. By that time, they evidently were able to create fires when they wished to, and they used them for multiple purposes.(8)

The discoveries made at Gesher Benot Ya'aqov provide evidence for the creation of fire that is missing from the sites that suggest the creation of fire approximately 500,000 years ago. The Gesher Benot Ya'aqov site offers up the presence of flint in clusters that are both charred and uncharred. Regarding this more recently excavated site, a press release from the Hebrew University of Jerusalem states:

The Gesher Benot Ya'aqov site is located along the Dead Sea rift in the Hula Valley of northern Israel.

Dr. Nira Alperson-Afil, a member of Goren-Inbar's team, said that further, detailed investigation of burned flint at designated areas in all eight levels of civilization found at the site now shows that "concentrations of burned flint items were found in distinct areas, interpreted as representing the remnants of ancient hearths." This tells us, she said, that once acquired, this fire-making ability was carried on over a period of many generations. Alperson-Afil's findings are reported in an article published in the most recent edition of Quaternary Science Reviews.

She said that other studies which have reported on the use of fire only verified the presence of burned archaeological materials, but were unable to penetrate further into the question of whether humans were "fire-makers" from the very early stages of fire-use.

"The new data from Gesher Benot Ya'akov is exceptional as it preserved evidence for fire-use throughout a very long occupational sequence. This continual, habitual, use of fire suggests that these early humans were not compelled to collect that fire from natural conflagrations, rather they were able to make fire at will,'' Alperson-Afil said.(9)

Note that the "burned flint" is consistent with The Urantia Book's assertion that creating fire was first achieved by the use of flint, not by igniting wood with heat caused from friction.

A BBC News article by Paul Rincon from 2004 states:

Researchers from the Hebrew University in Jerusalem and Bar-Ilan University in Ramat-Gan excavated a waterlogged site at Gesher Benot Ya'aqov.

In 34m-thick ground deposits, they found numerous flint implements belonging to the so-called Acheulean tradition of tool manufacture. Some of these were burnt, while other[s] were not.

The team mapped the distribution of the burnt and unburned artifacts and compared them. Although there was some overlap with the unburned artifacts, the burnt ones clustered together at specific spots at the site.

The researchers think the clusters of burnt artifacts, which date to between 790,000 and 690,000 years ago, indicate the sites of ancient campfires, or hearths, made by either Homo erectus or Homo ergaster.

It could have been a primitive form of Homo sapiens, they say, but other researchers consider this improbable.(10)

What shows up as a challenging idea to contemporary scholars, is consistent with The Urantia Book's depiction of Andon and Fonta as the first human beings, who learned how to create fire and to pass this knowledge on to future generations. The site in Israel is located in the general area where The Urantia Book indicates the first tribes of human beings lived. However, it does not state this specifically. In order to get this understanding one must look at statements in The Urantia Book pertaining to the animals from which human beings evolved and from information about the first great spiritual teacher of humanity, Onagar, who is said to have lived about 10,000 years after Andon and Fonta. Regarding the location of the immediate pre-human animals from which human beings evolved, it states:

When about fourteen years of age, they [also a male and female pair of twins] fled from the tribe, going west to raise their family and establish the new species of Primates. And these new creatures are very properly denominated Primates since they were the direct and immediate animal ancestors of the human family itself.

Thus it was that the Primates came to occupy a region on the west coast of the Mesopotamian peninsula as it then projected into the southern sea, while the less intelligent and closely related tribes lived around the peninsula point and up the eastern shore line.(11)

Regarding the region where Onagar lived, The Urantia Book says:

As the Andonic dispersion extended, the cultural and spiritual status of the clans retrogressed for nearly ten thousand years until the days of Onagar, who assumed the leadership of these tribes, brought peace among them, and for the first time, led all of them in the worship of the "Breath Giver to men and animals."

Andon's philosophy had been most confused; he had barely escaped becoming a fire worshiper because of the great comfort derived from his accidental discovery of fire. Reason, however, directed him from his own discovery to the sun as a superior and more awe-inspiring source of heat and light, but it was too remote, and so he failed to become a sun worshiper.

. . .

That food was the all-important thing in the lives of these primitive human beings is shown by the prayer taught these simple folks by Onagar, their great teacher. And this prayer was:

"O Breath of Life, give us this day our daily food, deliver us from the curse of the ice, save us from our forest enemies, and with mercy receive us into the Great Beyond."

Onagar maintained headquarters on the northern shores of the ancient Mediterranean in the region of the present Caspian Sea at a settlement called Oban, the tarrying place on the westward turning of the travel trail leading up northward from the Mesopotamian southland. From Oban he sent out teachers to the remote settlements to spread his new doctrines of one Deity and his concept of the hereafter, which he called the Great Beyond. These emissaries of Onagar were the world's first missionaries; they were also the first human beings to cook meat, the first regularly to use fire in the preparation of food. They cooked flesh on the ends of sticks and also on hot stones; later on they roasted large pieces in the fire, but their descendants almost entirely reverted to the use of raw flesh.(12)

These selections indicate that the presence of burnt flint at various levels of the site in Israel are altogether consistent with the information presented in The Urantia Book regarding when, where, and how human beings were first able to create fire. And the evidence at the Gesher Benot Ya'aqov site is distinctly more definitive about this ability than the sites in France and China. In drawing conclusions about the discoveries at the Gesher Benot Ya'aqov site, the BBC article states:

Professor John Gowlett, of the University of Liverpool, UK, said that the find was "very significant".

. . .

There is always the possibility the fires could have been natural. But the authors say a number of lines of evidence make this unlikely.(13)

A review of the research related to the ability to create fire indicates that undisputed evidence only dates this back to about 200,000 years ago. The Menez-Dregan site in France, discovered thirty years after the 1955 publication of The Urantia Book, suggests that this may have occurred 465,000 years ago, but this site as well as others from this general time period do not provide clear evidence for the creation of fire. When The Urantia Book was published, the notion that human beings were able to create fire about 990,000 years ago was completely inconsistent with the scholarship of that time period. The evidence that does hint at the ability to create fire 500,000 years ago was not found in the area where The Urantia Book says this first occurred.

The discoveries made at the Gesher Benot Ya'aqov in Israel during this millennium provide evidence for the creation of fire with flint about 790,000 years ago, which is consistent with The Urantia Book's assertion that the creation of fire began by this means and in this general area approximately 990,000 years ago. By any analysis, this site pushes back the ability to create fire by hundreds of thousands of years and, based on a conservative analysis, by approximately 600,000 years.

It is noteworthy that researchers are now at least considering that this might have been a "primitive form of Homo sapiens" even though they consider it improbable at this point in time. It is noteworthy, of course, because this would be consistent with The Urantia Book's account of human history.

Footnotes:

(5) http://discovermagazine.com/1996/jan/afireplaceinfran673

(6) http://en.wikipedia.org/wiki/Terra_Amata

(7) http://www.mnsu.edu/emuseum/archaeology/sites/europe/terraamata.html

(8) http://anthro.palomar.edu/homo2/mod_homo_3.htm

(9) http://www.huji.ac.il/cgi-bin/dovrut/dovrut_search_eng.pl?mesge122510374832688760

(10) http://news.bbc.co.uk/2/hi/science/nature/3670017.stm

(11) UB 62:4.2

(12) UB 63:6.1

(13) http://news.bbc.co.uk/2/hi/science/nature/3670017.stm




Creating Fire Raw Data

http://news.bbc.co.uk/2/hi/science/nature/3670017.stm

http://www.huji.ac.il/cgi-bin/dovrut/dovrut_search_eng.pl?mesge122510374832688760

http://www.mnsu.edu/emuseum/archaeology/sites/europe/terraamata.html brief description of the Terra Amata site

http://anthro.palomar.edu/homo2/mod_homo_3.htm general info on primitive culture with some info on flint and Terra Amata

http://en.wikipedia.org/wiki/Terra_Amata

http://www.musee-terra-amata.org/

http://www.abc.net.au/science/articles/2004/05/03/1100057.htm?site=science&topic=latest

http://www.beyondveg.com/nicholson-w/hb/hb-interview2c.shtml comprehensive review of the issues, http://www.beyondveg.com/nicholson-w/hb/hb-biblio.shtml#James1989

http://discovermagazine.com/1996/jan/afireplaceinfran673 excellent coverage of the Menez-Dregan evidence

http://www.abc.net.au/science/articles/2004/05/03/1100057.htm?site=science&topic=latest

http://www.foxnews.com/story/0,2933,444492,00.html?sPage=fnc/scitech/archaeology

http://www.scienceinafrica.co.za/2008/october/fire.htm
Sevens
---
---
Re: Dalamatia, the original home of the Sons of God Tue Feb 10, 2009 3:39 am

Here is more speculation and another view of the timeline of the Magnetars



sevens

---
Here is the 50 day diagram image
sevens
---
---
---
All empires http://allempires.net/forum_posts.asp?TID=26198&PN=7
The image below is the result of various calculations over the last 4 days.
---
---
---
---
Tablet 32